Products Description:
24-key infrared LED RGB controller adopts the advanced micro control unit, it is used for controlling a variety of lamp whose source of light is LED. For instance, point source of light, flexible light strip, wall washer lamp, glass curtain wall light and so on; At the same time, it has many advantages such as convenient connection ,simplicity to use and others. According to the actual need of customers, it can carry out jumpy changing, gradual changing and other effects of change. Total 24 modes for your choice.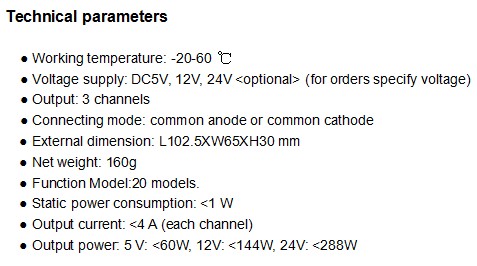 External Dimension:
controller size: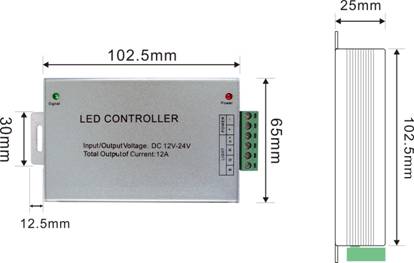 Remote Controller size: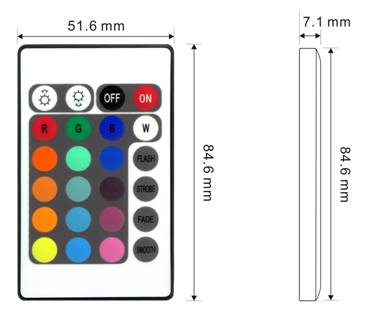 Connecting Drawing: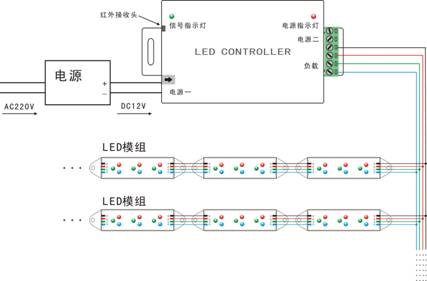 Direction for using
1. Connect the load wire at first, following by the power wire; Please ensure short circuit can't occur between connecting wire before you turn on the power.
2.Standard color changes as follows:


Key Functions: