We are committed to excellence and offer quality products priced to meet your needs and economical and energy efficient LED lighting products.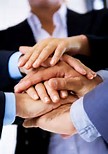 Our Core Values
a. Only manufacture and supply good quality products
b. Be honest, conscientious and cooperative
c. We emphasis on competent people and team, and make progress together with the Company.
d. Be practical and realistic, face the existence and assume our responsibility.

If we agree with something we keep this appointment, which applies to our products, deliveries and afer sales services.